Innovation is something human beings constantly search in order to achieve greater results in life. Following this same idea, scientists, doctors, and other related individuals involved in the medical field are the pure example of innovation, creating always new techniques, methods, and procedures to treat medical conditions.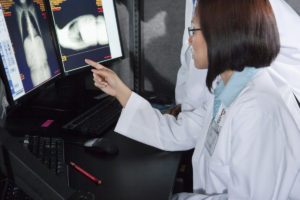 Inside this field, the cardiology department has evolved very much over the past 50 years, moving outside classical boundaries to develop new ways to manage both congenital and acquired heart conditions, creating a new field called structural heart disease or structural cardiology.
This new subspecialty goes hand to hand with cardiac surgery, treating abnormal structural conditions especially involving valvular and congenital heart diseases, and developing a fervent interest in creating less invasive approaches with the goal of decreasing procedural risks, increasing clinical outcomes, and extending these procedures´ reach to more populations.
As stated above, valvular interventions are one of the main reasons for which structural cardiology is practiced. Taking advantage of some of the recent methods created, such as 3D bioprinting and MitraClip® procedures, this new field is opening new doors in cardiology and cardiac surgery. (more…)