Recent Articles
CABG, my first 60 years
Coronary artery bypass grafting, also known as CABG, is currently considered one of the most commonly performed procedures when it comes to open heart surgery. While Adam Hammer did describe coronary artery disease for the first time in 1876, it wasn't until 1910 when the first description of this particular procedure was made.
An approximate two decades after Alexis Carrel described the procedure of coronary artery bypass grafting, Dr. John Gibbon developed the very first heart-lung machine, which provided a way for a cardiopulmonary bypass, leading the way toward making CABG a real possibility within the medical industry.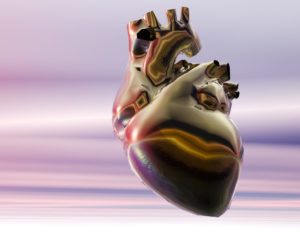 Several advancements were made in the area of surgical procedures to assist in the treatment of cardiovascular diseases. In 1950, Arthur Vineberg made the first internal mammary artery implant in the myocardium. The procedure was considered successful when visualizing the implant by arteriography and verifying the communication between the mammary artery and the coronary artery. However, the Vineberg technique had a high incidence of postoperative thrombosis and mortality. Three years later, the first reported procedure where arterial grafts were implanted in the coronary circulation of a patient. Another important advancement was made when an open coronary artery endarterectomy was performed for the first time without the use of cardiopulmonary bypass. Probably, the aortocoronary bypass could not have been done without the previous development of endarterectomy to remove atheromatous plaques in the coronary arteries, successfully performed for the first time in 1955 and which continued to be perfected until, in 1961, Senning performed a coronary endarterectomy with grafting of a saphenous vein segment. In 1964, Donald Effler used pericardial grafts for the first time at endarterectomy sites instead of mammary artery or saphenous vein.
Dr. René G. Favaloro was responsible for standardizing and systematizing the technique of the coronary artery bypass grafting in the 1960s. Shortly afterward, this surgery would become one of the most practiced in the world, since it provided the possibility of prolonging and improving the lives of thousands of patients with severe coronary disease (atherosclerosis). The great innovation of Favaloro was to connect the saphenous vein (extracted from the leg) with the coronary artery, to generate a shortcut or derivation for the irrigation of the heart. From its revolutionary direct revascularization technique, millions of lives were saved around the world. (more…)